Polar Peak Quick Ship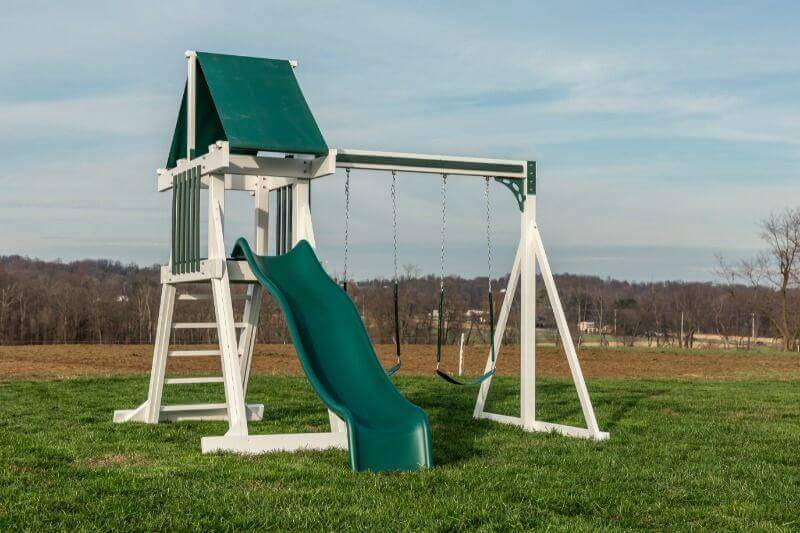 Information
If you're looking for a compact playset quickly, we have just what you are looking for. The kit comes wih a step-by-step written and picture assembly manual. We do not make changes to these sets, they come as shown featuring a 3' x 4' platform with a step ladder covered with a heavy-duty tarp roof. Slide down a 10' wonder wave slide or swing on the two belt swings with soft grip from a two-position 8' high swing beam. This set is available in white vinyl only with turf green accessories.
Other Details
DIMENSIONS:
Tower:
Platform Height: 5'
Platform Dimensions: 3' x 4'
Overall Footprint: 15' x 15'6"
Recommended Playground Area: 27' x 28'
Border: 110'
Wood Mulch: 8 Cubic Yards
Rubber Mulch: 3 Tons