Elkhorn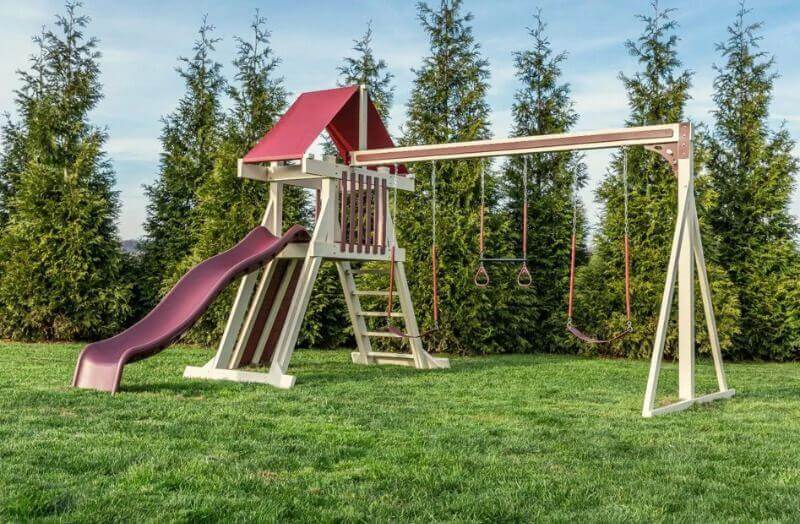 Information
Patiova's Elkhorn Playset is an excellent combination of play and togetherness to keep the kids busy and making good use of the space. This set has a rock wall and ladder with a handrail for climbing fun and a 3-Position swing beam for your swing choices. Design one today and you will soon be enjoying the activities right in your backyard.
Other Details
Platform Height: 5'
Platform Dimensions: 3' x 4'
Overall Footprint: 19' x 15'6"
Playground area: 31' x 28'
Border 188'
Wood Mulch: 9 Cu Yards
Rubber Mulch: 3 Tons