QuickShip Summit - Amish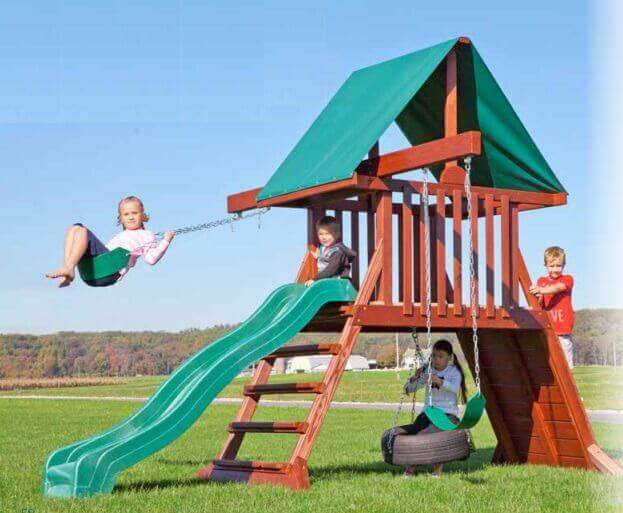 Information
Available to ship in 3-4 business days.
D-I-Y Kits: Video assembly instructions available!

Standard Features:
Tower with Tarp Roof
Tire Swing
Ladder
Rock Climbing Wall
8' Wave Slide
2 Position 7' high Swing Beam
2 Belt Swings

Colors available in Natural or Canyon Brown Stain.
Slide, Swing, & Canopy color available in Turf Green only.
Other Details
Platform Height: 4'
Platform Dimensions: 66" x 40"
Length of Beam: 118" - 39" out each side
Overall Footprint: 10' x 13'
Recommended Playground Area: 22' x 25'
Border: 94'
Wood Mulch: 7 Cu. Yd.
Rubber Mulch: 2.5 Tons

Shipping Dimensions:
36" Tall
47" Wide
80" Skid
93" Slide